The construction of a wintertime gathering place in downtown South Haven at downtown Dyckman Park is a reality. When completed in winter 2023-24, the SHOUT initiated project will be a place where all can get together, safely, in the open air during the long winter season. In addition to making a $25,000 SHOUT pledge for the project, SHOUT conducted a community fundraising initiative to finish the funding for the project.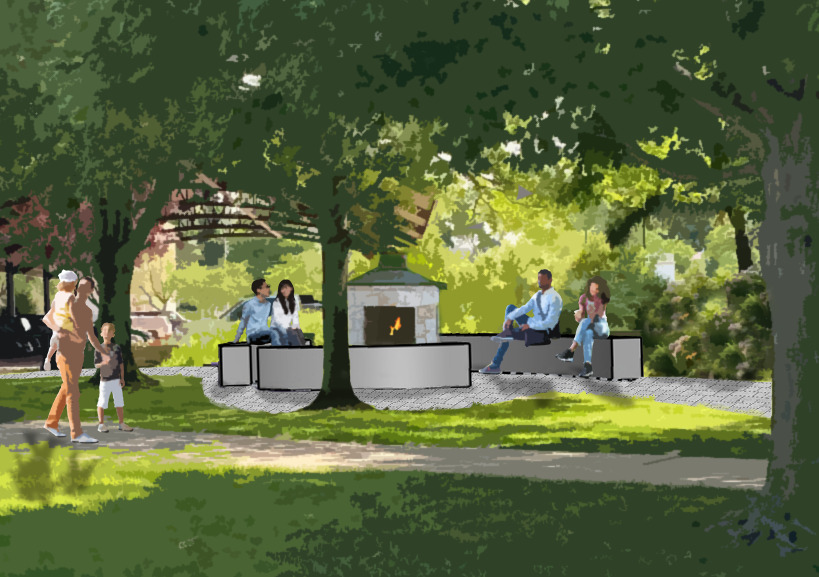 This initiative follows many other successful SHOUT community projects over the years, such as the clocks along the riverfront and in Dyckman Park, Street Lamps on the beaches, the SHOUT Park, the Wilhelm Baum boat the Maritime Museum, and the annual planting of the Drawbridge Flowers.
We are calling this initiative FOUR SEASONS AT DYCKMAN.
The projects supported by SHOUT in recent years speak to the value we place on having appropriate landscaping, including trees, in our projects. That focus will continue with the fireplace project. We have carefully considered the location of the fireplace within Dyckman Park. We want it to be a downtown wintertime drawing place, visible from the street for downtown visitors to be reminded of its availability and at the same time serve the pavilion ice rink users. Pavers will be judiciously used around the fireplace walking area, just as they have been with the clocks. The resultant Fireplace area will have a warm and welcoming landscaped appearance. The fireplace will make its debut for winter 2023-24.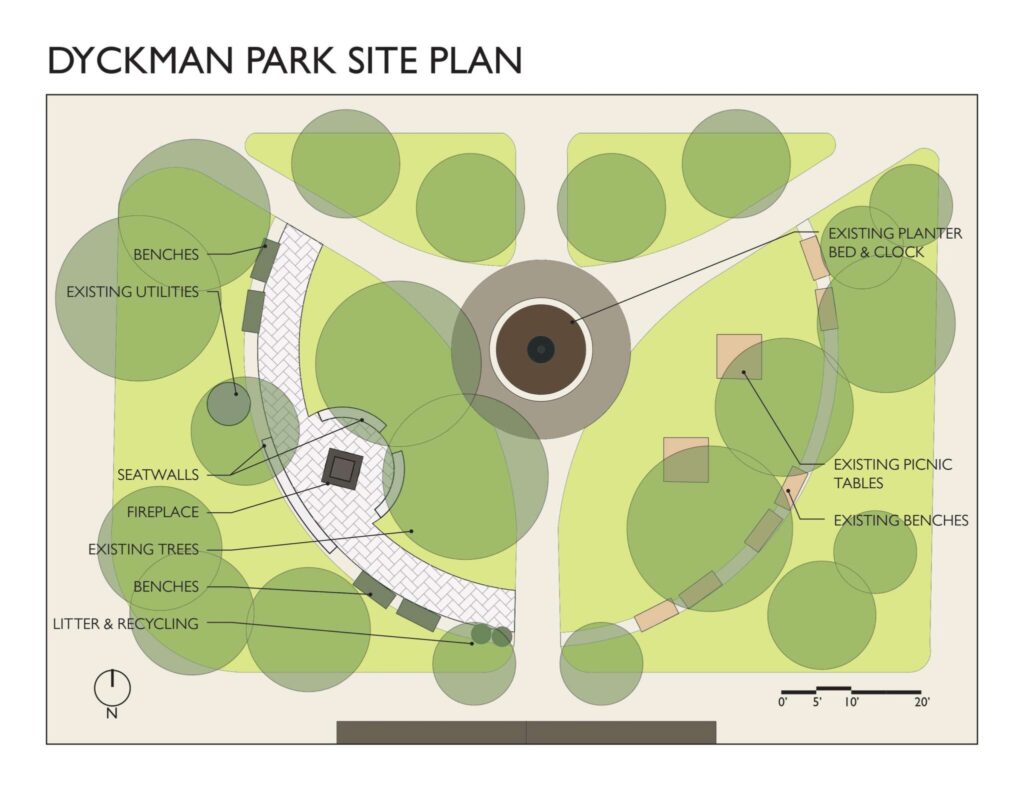 SHOUT contributed $25,000 to kick off the project. In addition, the City of South Haven obtained a $40,000 Public Spaces – Community Places Grant through the Michigan Economic Development Corporation (MEDC). The Grant required matching donations which was accomplished through a community crowdfunding initiative coordinated through SHOUT and the City of South Haven. Those donations from more than 100 supporters exceeded $50,000.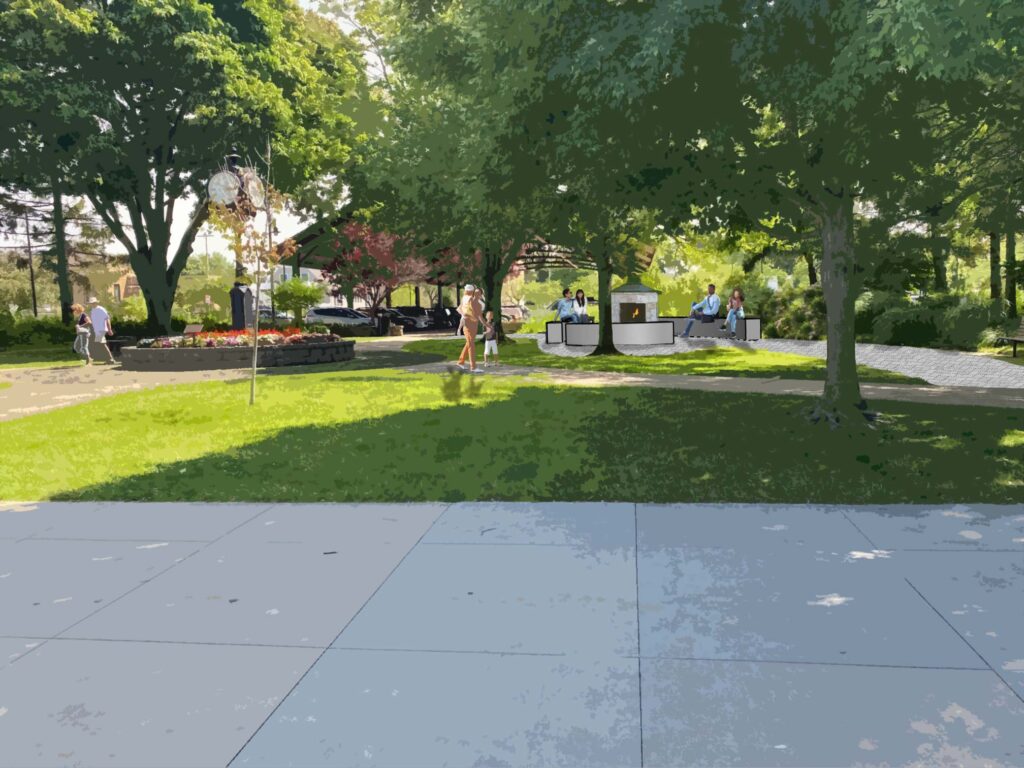 Thank you for your continued support of SHOUT.