SHOUT South Haven Theatre Series was a success in its inaugural season. It is back for 2019.
2019 Season
The South Haven Theatre Series announces its second season of professional quality theater for the South Haven community. This season's presentations include "The Belle of Amherst" starring Jeanann Power; "Winston Churchill: Man of the Century" starring Randy Otto; "A Shadow Among Strangers: the Life and Works of Edgar Allan Poe"starring Lucien Douglas; and Alfred Uhry's Pulitzer Prize winning "Driving Miss Daisy" by the Master Arts Theater of Grand Rapids. All the performances begin at 7:30 at the First United Methodist Church, 429 Michigan Ave. in South Haven, and tickets for adults are $10 while tickets for students are free.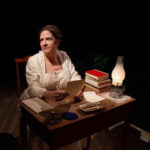 The Series opens the 2019 season on Saturday, May 18 with Jeanann Power starring as Emily Dickinson in William Luce's "The Belle of Amherst." Ms. Power previously presented "The Belle of Amherst" at the Edge of Wood Theatre in Chicago and at the Asolo Repertory Theatre in Sarasota, Florida. Of her performance, the Orlando Sentinel stated "so vivid was the portrait that Power, with her sensitivity and her delicious sense of humor, seemed to become the sheltered writer" and the Orlando Sun Herald stated "It is a performance that must be seen."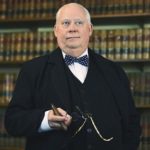 The second play on Saturday, June 22 is "The Man of the Century: Winston Churchill" staring Randy Otto. Mr. Otto comes with praise from two prominent sources. According to Jonathan Sandys, Great-Grandson of Sir Winston Churchill, "I have heard many people attempt to play the role of my great-grandfather, but without hesitation, Randy Otto takes the role to a whole new level. Randy does not attempt to be Winston Churchill, Randy Otto IS Winston Churchill." President Harry S. Truman's grand-nephew John Ross Truman said "An evening spent with Randy Otto is as close as you will come to an evening with the colossus of the age, Winston Churchill." Come share in our commemoration of the 75th anniversary of the D-Day invasion with one of its creators-Winston Churchill.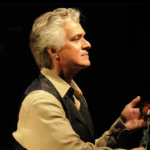 The third play on Saturday, July 27 features Lucien Douglas performing "A Shadow Among Strangers: Performing the Life and Works of Edgar Allen Poe." Lucien Douglas holds a Ph.D. from Michigan State University, a B.F.A. from the University of Connecticut, a certificate of professional training from the Royal Academy of Dramatic Art, London, and is a member of Actors' Equity Association and SAG-AFTRA. Dr. Douglas has performed both on Broadway and Off-Broadway at New York's Roundabout Theatre, as well as at various regional theaters. Dr. Douglas is currently Professor of Theater and Dance at the University of Texas, Austin.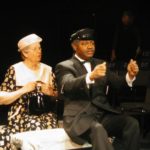 The fourth play on Friday, August 16 is "Driving Miss Daisy," the Pulitzer Prize winning play by Alfred Uhry and a film version which won the Best Picture Oscar award. This production is presented by the Master Arts Theatre of Grand Rapids. The cast includes Pat Kennedy, Jerome Richards, and John Miedema. Miss Kennedy received an Excellence in Acting Award for her portrayal of Miss Daisy at the State Festival competition. Pris McDonald directs this production which the Master Arts Theatre has presented over the past 15 years after its initial run in 2004.
---
The 2018 season recap below:
The founders of South Haven had the foresight to name one of our main streets Broadway. They perhaps knew that, in the fullness of time, we would have a professional Theatre Series of our own.
The First Performance:
The new series featured "MARK TWAIN IN PERSON" by Actors Equity professional Richard Henzel, presented on August 18th, 7:30 p.m. at The First Methodist Church.
Henzel has performed this program in 40 states and several foreign countries.
---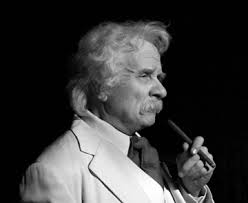 "Henzel presents a panoply of raw-edged witticism and embellishing story telling…..his impression is flawless" according to The Chicago Tribune.
---
The newly created SHOUT South Haven Theatre Series is dedicated to enriching the cultural fabric of our community by bringing in a new dimension, quality theatre productions.
The Second Performance:
For the second play of its inaugural season, South Haven Theatre Series presents LOVE LETTERS with award-winning actors Barbara Robertson and Greg Vinkler on Saturday, September 22, at 7:30 p.m. at the First United Methodist Church, 429 Michigan at Huron Street.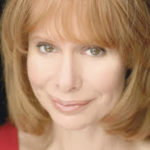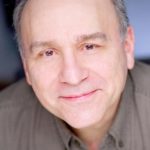 Love Letters is a play by A. R. Gurney that was a finalist for the Pulitzer Prize for Drama. The play centers on Melissa Gardner and Andrew Makepeace Ladd III. Using the epistolary form sometimes found in novels, they sit side-by-side at tables and read the notes, letters and cards written over nearly 50 years. They discuss their hopes and ambitions, dreams and disappointments, victories and defeats that have passed between them throughout their separated lives.
---
The Third Performance: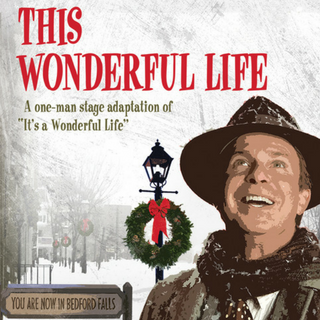 James Leaming in the solo performance of
"This Wonderful Life"
7:30 p.m. on Saturday, December 8
Listiak Auditorium, 600 Elkenberg St. Tickets for children are free and for adults are $10 at the door.
Bring the family and enjoy this dramatic presentation of the Christmastime classic about a small town fella who learns the meaning of his life just as he's about to throw it away.
The one-man play features dramatic actor James Leaming, serving as both storyteller and actor, playing all the parts as he recounts the familiar story of Frank Capra's 1946 film.
"Remember, no one is a failure who has friends…. "
-Clarence Oddbody, Angel Second Class

This new series joins the SHOUT initiated South Haven Performance Series and South Haven Speakers Series, which have developed into highly successful separate organizations.
Please consider becoming a supporter of the SHOUT South Haven Theatre Series. SHOUT is a non-profit corporation qualified to receive tax deductible donations under section 501(c)(3) of The Internal Revenue code.
The SHOUT South Haven Theatre Series Committee
Bob Copping
George Ebright
Becky Kark
Anne Moffat
Barbara Raber
Carol Tidwell
Mary Sue Lyon
Judy Pollack
Suzanne Schlaack
Peter Wehle
Kendra Kingsbury
Rev. Donald Wheat
Trent Bulat